An annual checkup can be key to staying on a healthy track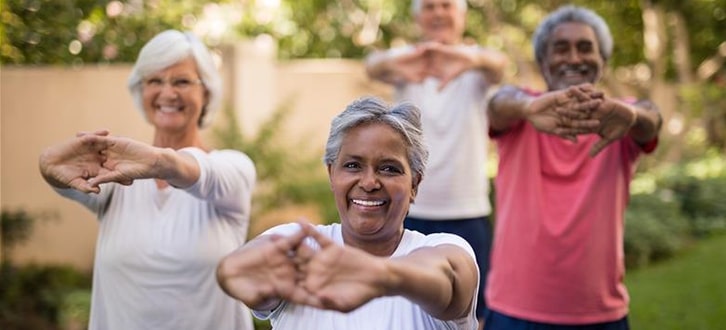 Don't be afraid of learning more and potentially feeling better
It's important for you to have an annual checkup. Even if you feel healthy, the routine exam (also known as a physical exam, wellness check or Annual Wellness Visit) may help catch potential problems before they ever start to show symptoms. According to the Centers for Disease Control and Prevention (CDC), that kind of early detection can also make some health issues easier to treat and even cure.¹
How to prepare for an annual checkup
Here are some simple things you can do to help your annual checkup go smoothly, according to the CDC:²
Look over your family health history, including close relatives who've had issues such as:
Heart disease
Stroke
Diabetes
Cancer
Try to recall when you last had important screenings and vaccinations. This might include:
Pap smear
Mammogram
Blood pressure check
Eye check
Tetanus shot
Screenings for prostate cancer, colon cancer and sexually transmitted diseases
Make a written list of any health issues or questions you have. Note, if you can, the start and duration of any health changes, such as:
Body or skin changes, including new lumps, pains, dizziness or fatigue
Issues with urine or stool
Menstrual cycle changes
Changes in eating habits or extreme weight loss or gain
Depression, anxiety, trauma, distress or sleeping problems
Talk to your doctor about your future health goals and review all your medicines:
What would you like to improve?
Are you considering any upcoming treatments, procedures or lifestyle changes—like losing weight or quitting an unhealthy habit?
Take all your prescription and over-the-counter medicines as well as supplements to your annual review.
What to expect at an annual checkup
Your doctor will adjust your checkup based on personal factors like your age, sex and any potential health risks. But according to the Duke Health Blog,³ here are some general things your doctor may do:
Record vital signs (temperature, heart rate, blood pressure, breathing).
Perform a physical exam (eyes, ears, throat, abdomen, back).
Set up necessary screenings based on your health profile. These might include blood tests, colonoscopy, bone density screening, as well as things like pap smears, electrocardiogram screenings and urine tests.
Catch you up on any new vaccines or booster shots.
Manage your medicines, including your prescriptions, over-the-counter drugs and supplements, and any side effects that might arise from them.
Make recommended updates to your regular health routine, which may need to change as you get older. This could include advice on reducing your risk for disease (for example, changing lifestyle habits, losing weight, lowering blood pressure).
Specific health screenings your doctor may provide based on your background can include the following, according to the CDC:⁴
Breast and cervical cancer
Cholesterol
Colorectal cancer
High blood pressure
Oral health
Prostate cancer
Skin cancer
HIV/AIDS, hepatitis and other viruses
If you're due for a checkup, make an appointment today
Now that you know more about what to expect from an annual checkup, why not take charge and help keep your health on track?
Schedule a checkup with a doctor
Read more about specific health screenings
Sources:
"Regular Check-Ups Are Important," Centers for Disease Control and Prevention, last accessed December 27, 2019, https://www.healthline.com/health/how-often-should-you-get-routine-checkups-at-the-doctor.
"Check-Up Checklist: Things to Do Before Your Next Check-Up," Centers for Disease Control and Prevention, last accessed December 27, 2019, https://health.clevelandclinic.org/why-you-need-an-annual-physical-and-what-to-expect/.
"Should You Get an Annual Physical?" DukeHealth, last accessed December 27, 2019, https://www.dukehealth.org/blog/should-you-get-annual-physical.
"Regular Check-Ups Are Important."