Discover the benefits of CenterWell Pharmacy
We bring the personal care and service of your neighborhood pharmacy to the comfort of your home.
As your mail-order pharmacy, we give you:
Potential savings on your prescriptions
Secure, free delivery right to your door
Support from our extensive pharmacy team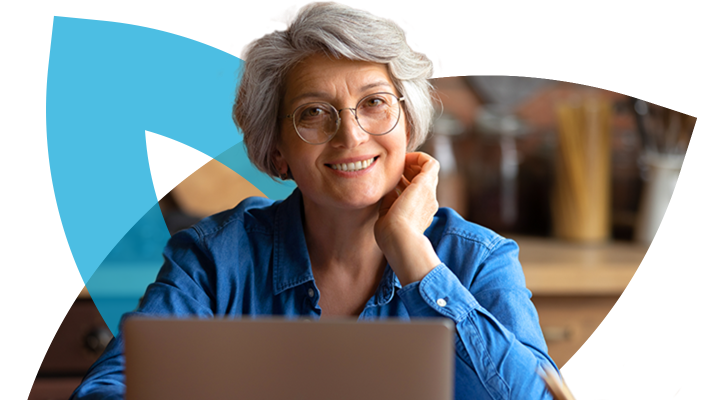 Manage all of your prescriptions in 1 place
You'll get quick online refills, convenient mail delivery and possible savings at every turn. We remove the hassle so you can focus on your health.
Want to see if you have prescriptions to transfer?
Our team is here for you
600+
Pharmacists review prescriptions for safety and answer urgent questions
1300+
Pharmacy technicians and specialists process your claims and help with orders
700+
Customer Care advocates track your orders and provide important updates
We put the pharmacy at your fingertips
Save where it counts
We work with you and your prescriber to find safe, lower-cost options for your Rx. We also help you compare drug costs

before you order. Plus, standard shipping is always free.

Get updates your way
Enjoy real-time order tracking on our website in our mobile app, by text or by email. Tell us how to reach you with updates in your account preferences, and even set reminders to take your meds in our mobile app.
Get automatic refills
Set up auto refill to get your meds on time, every time. When your prescription is due for refill, we'll automatically fill and ship it to you. It's that easy!
Chat with a real human
Get the assistance you need, when you need it, with our free live chat. When you're signed in, just select the "Need help?" button at the bottom of your screen.
CenterWell Specialty Pharmacy® helps when you need it most
We offer 96% of specialty medicines—many of which may not be available at other pharmacies. Plus, a team of pharmacists, nurses and patient advocates manage your treatment 24/7.
Select plans let you order OTC online
If your plan offers the over-the-counter (OTC) benefit, you can use it to shop our OTC store. We help you save on hundreds of health and wellness items, including:
Understanding your benefits
Get info about your Humana plan benefits and how they work with CenterWell Pharmacy.
More answers to your questions
I have more questions
We're happy to help. Read our FAQs or visit our support page for ways to contact us.