Start a new prescription request online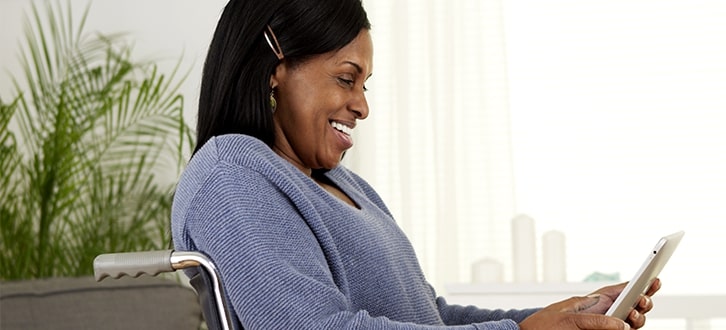 With a CenterWell Pharmacy® online account, you can safely fill your prescriptions at any time with just a few clicks of your mouse. This applies to both existing and a brand-new prescriptions. Let us show you how to get started.
How to start a new Rx
Step 1: Start by using your MyHumana user name and password to sign in to our website. You can do this by selecting the "Sign in or register" button at the top-right side of the page.
Step 2: There are 2 paths to start a new prescription with us online. You can hover over the "My Rx" label at the top of the page and select "Fill a new Rx," or you can scroll down on the home page and select "Fill a new prescription" in the self-service toolkit.
Option 1
Option 2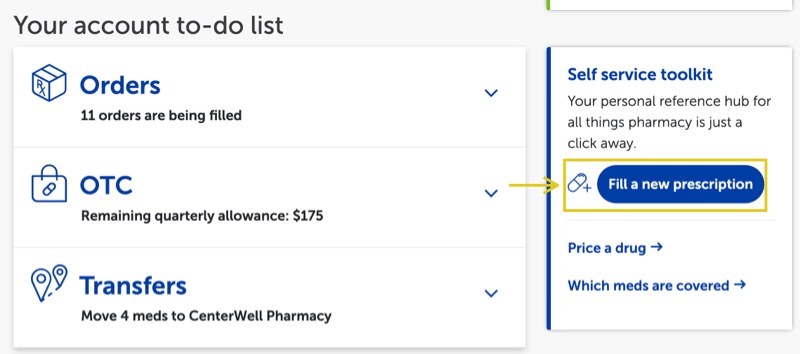 Step 3: When you select "Start a new prescription," you'll arrive on a new page that asks you to provide your prescription information. This includes entering:
• Drug (or medicine) name
• Dosage amount
• Amount taken, or how often you take the medicine (for example, 1 per day, 1 per week, 1 per month)
• Doctor's name
• Which member the prescription is for (for example, if this prescription you're entering is for you, your spouse or your child)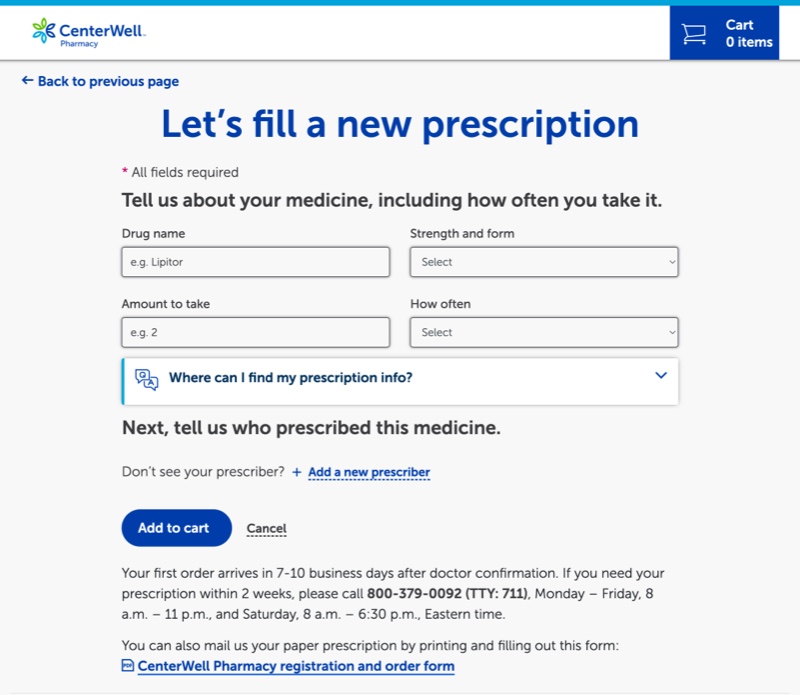 If your prescriber is not added to your account, you can easily add him or her by selecting the drop-down button under "Prescriber" and selecting "Add a new prescriber."
Step 4: When you finish entering your information, select "Continue" and our system will search for lower-cost generic or alternative medicines to brand-name drugs. Then, pick the drug you would like and select "Continue" again.
Step 5: Once you have entered your information, you can review a summary of your request. You should see your estimated total on this page, but you may see "TBD," which means we're working on the estimated total based on your insurance. Just check to make sure your information is correct and select "Submit."
When you can expect your medicine
New prescriptions generally take between 7 and 10 business days after we receive the prescription from your doctor to process and ship to your home. The first time you fill with us takes a bit longer, but refills are much faster, taking only 5 to 7 business days.
Depending on your communication preferences, you may receive an email once your order is processing. You can update your communication preferences anytime to receive order status updates or refill reminders. Once you receive a confirmation email, you can check your order status to see where things are—whether your order is in process, in review or finalizing. .
Save time, submit online
Using CenterWell Pharmacy online to fill your prescriptions is a fast, easy and secure way to request new prescriptions and refill existing prescriptions. Get started now with our simple step-by-step process and get your medicine delivered straight to your home, with free standard shipping.