CenterWell Pharmacy is taking steps to continue to deliver your medicines when you need them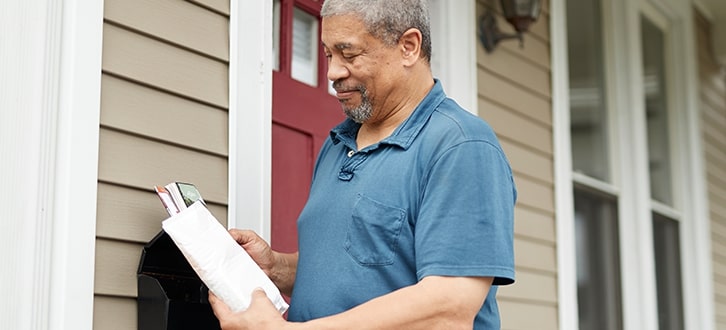 At CenterWell Pharmacy®, getting your medicines to you when you need it and at the best price will always be our number one priority. At this point in time, we are seeing increased small parcel shipping volumes across the U.S., impacting delivery times for all carriers. Additionally, some of our customers have expressed concerns about delays of their medicine shipments with the U.S. Postal service. We wanted to give you a quick update on what we are doing at CenterWell Pharmacy to mitigate any potential delays with your medicines.
CenterWell Pharmacy is working closely with USPS and other carriers to identify regional hot spots and to find solutions. Our goal is to ensure that prescription medicine delivery remains a priority, so you can expect your medicines will be there when you need them.
However, we are also taking additional steps within our pharmacy operations to make sure that your medicines will get to you as quickly as possible.
• We are committed to bringing in extra staff for faster turnaround times on your prescription orders and we are pre-sorting our packages, which expedites the delivery process. And remember, you can also check your order status at any time on CenterWellPharmacy.com.
• During this time of delivery uncertainty, CenterWell Pharmacy will notify you to refill your prescriptions 5 days earlier than normal. This means you will be able to refill on day 68 of a 90 day prescription. CenterWell Pharmacy is encouraging all customers to refill early, when they receive the reminder, to make sure they never run out of their medicine.
• If your medicines are returned or significantly delayed during shipping, we will reship them to you via UPS 2-Day Air at no additional cost.
• Our CenterWell Specialty Pharmacy® customers will continue to receive their medicines shipped via UPS Next Day or 2- Day Air as usual and will experience no change in their service.
Staying on top of potential delay updates with the USPS, making adjustments to our pharmacy operations to allow for faster turnaround times, and upgrading customer orders for faster shipping with other carriers as necessary, are just a few of the things that we are doing to make sure that our customers have the medicines they need, so they can stay on top of their health. At CenterWell Pharmacy, it's just another way we show Human Care.
Sincerely,

Scott Greenwell
President, CenterWell Pharmacy Solutions