FedEx is now a CenterWell Specialty Pharmacy mail-order delivery partner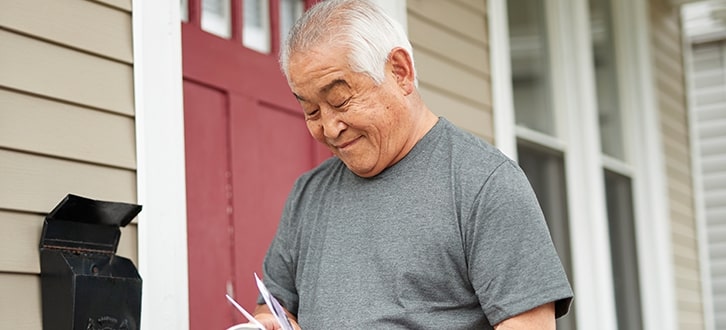 CenterWell Specialty Pharmacy® is now adding FedEx® for specialty prescription orders. For you, this means that in addition to our other carriers, FedEx may deliver some or all of your mail-order medications.
Business as usual
We know it's important that your mail-order medications are delivered to you with accuracy and care from someone you trust. That's why we're adding FedEx to our growing list of shipping carriers.
Your medications will still be delivered on time and shipped safely and securely to the location of your choice. So you can rest assured that you'll always have your medications when you need them.
To help you get ready for this, below are answers to questions you may have.
Why is CenterWell Specialty Pharmacy adding FedEx now?
Having multiple carriers provides greater shipping reliability. It also means more options to mitigate problems with weather, natural disasters, or carrier-specific issues. CenterWell Pharmacy® has already shipped tens of millions of other prescriptions through FedEx. We are adding FedEx to our specialty pharmacy now to provide greater reliability for you.
Will all my prescription orders now come from FedEx?
No, some orders will come from FedEx and other orders may come from UPS®. The addition of FedEx to our list of carriers just gives us another option to select a carrier and to ensure that you always receive your meds on time and when you need them.
Can I request a specific carrier to deliver my package?
CenterWell Specialty Pharmacy will assign the package to a specific carrier to ensure that your prescription order arrives on time and when you need it. At this time, we are unable to fulfill requests to receive packages from FedEx only or another specific carrier.
Will I have to pay extra if the order is shipped via FedEx?
No, there is no additional charge to you if an order is shipped via FedEx.
Will I have to sign for my package if it is shipped by FedEx?
Your experience will be the same when we add FedEx as a carrier. Most orders do not require signature confirmation. If you have elected to sign for your package or if the medicine requires an adult signature, you or another adult will have to sign for that package when it is delivered.
Will I be able to track my specialty packages?
Yes. The best way for you to do that is to have your email address on file with CenterWell Specialty Pharmacy. As soon as your order has shipped, you will receive a shipping confirmation email containing your order number. This will allow you to track your order from our door to your delivery location every step of the way throughout the delivery process.
Can I redirect my package to another location of choice?
Please notify CenterWell Specialty Pharmacy as soon as possible if you need to redirect a package.
Can I ship my medicine to a P.O. Box?
No. Packages can only be shipped to a physical home address or directly to a provider's office.
How can I give FedEx instructions on where to leave my package?
If the order is selected to be shipped by FedEx, you can go through FedEx Delivery Manager® to ensure instructions are seen by the delivery driver and are being followed.