Patient financial assistance for specialty drugs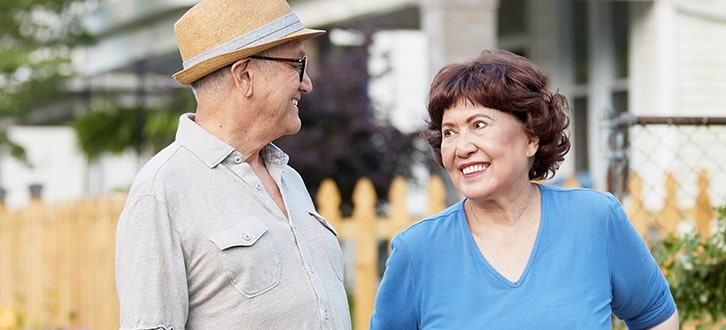 We understand certain medicine can be costly and we want to help. CenterWell Specialty Pharmacy® offers a financial assistance program for those taking specialty medicine for treatment of a rare or chronic condition. You may benefit from this program if you qualify.
How we do it
Our team of financial specialists researches programs that may help cover the cost of your medications. We have relationships with over 175 funding sources, including nonprofit foundations, charitable organizations, and drug manufacturers. In 2019, we helped patients secure over $108.9 million in patient assistance funds through our relationships with our funding sources.*
We'll help you find the funding source that is right for you. We also provide guidance on how to complete program forms and accurately file them to determine if you meet a program's eligibility requirements.
Nonprofit foundations
We work with many foundations and charitable organizations that provide direct financial assistance—at little to no cost for those who qualify—helping patients minimize their prescription drug copayments.
Some of the nonprofit foundations we commonly work with include the following:
Good Days® (also known as Chronic Disease Fund)
Low-Income Subsidy (LIS)
Medicare beneficiaries on a limited income may qualify for Extra Help, a government program that helps pay for Medicare Part D prescription drug costs.
Drug manufacturers
Drug manufacturers often offer patient assistance programs or discount coupon cards for patients who may not qualify for government-funded health coverage.
These resources include but are not limited to:
We want you to feel confident that you're getting the best possible price on your specialty medications. If these programs don't fit your needs, there are additional resources we can connect you with to secure the financial assistance that works best for you:
• The Pharmaceutical Research and Manufacturers of America (PhRMA) created the Medicine Assistance Tool (MAT) to give patients, their families and healthcare providers a single point-of-access to hundreds of public and private assistance programs—as well as to connect them with more transparent information about the cost of medicine—all free of charge. Their goal is to empower patients and their families with the information they need to navigate a complex healthcare system.
• RxAssist is the most comprehensive list of patient assistance programs. RxAssist offers a database of these patient assistance programs, as well as practical tools, news and articles so that patients like you can find the information you need. All in one place.
Let's get started
CenterWell Specialty Pharmacy financial aid associates are available to answer questions at 800-486-2668, Monday through Friday, 8 a.m. to 11 p.m., and Saturday, from 8 a.m. to 6:30 p.m., Eastern time.
* 2019 financial assistance amount was determined by the total amount billed to and paid by manufacturer and charitable financial assistance programs for CenterWell Specialty Pharmacy patients. Financial assistance is based on eligibility needs.