Introducing the CenterWell Specialty Pharmacy Multiple Sclerosis Center of Excellence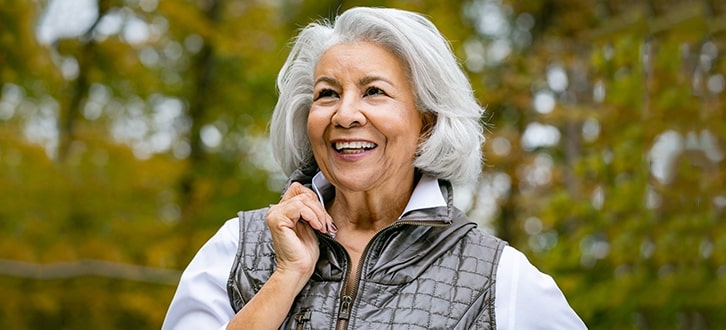 CenterWell Specialty Pharmacy® offers extra support to those with chronic conditions
At CenterWell Specialty Pharmacy, we know a multiple sclerosis (MS) diagnosis brings a lot of physical and emotional changes and challenges. And we know this health journey is different for each MS patient. That's why we work to give you and your loved ones the resources and information you need to help live with MS, regardless of whether or not you have Humana insurance.
As you continue to learn more about your diagnosis, CenterWell Specialty Pharmacy and our team of clinical experts are here to answer any questions. We do more than just fill prescriptions. We offer support, help remove barriers to care, listen to your personal experience and collaborate with your doctor and healthcare team to design a unique treatment plan.
What the Center of Excellence can do for you
Specialty pharmacists provide individualized care to help with your therapy
The MS Center of Excellence's dedicated team of specialty pharmacists gives you personalized support to help improve the outcomes of your MS therapy. That extra care includes:
• Instructions on how to correctly take your MS medicines, including injection techniques and storage requirements.
• Reviewing your other medicines to make sure they don't interact with your MS therapies.
• Watching for side effects and working with your doctor to find different medicine options when needed.
Nurses watch out for your well-being
Being diagnosed with a chronic illness is life-changing—maintaining your health and well-being becomes your top priority. Our specialty nurses can help you find ways to manage your condition that change your daily life as little and as gently as possible. The nurses will also help you recognize any signs of depression or anxiety brought on by your diagnosis or therapy.
Patient care coordinators keep your treatment on track
Managing a chronic illness is a full-time job, but it doesn't have to completely replace your daily routines. You'll have your own dedicated patient care coordinators looking out for you and helping manage your treatment. They'll call to make sure you get your medicine refills and where you need them—at home, work or your doctor's office.
Financial assistance specialists help you manage the cost
Maintaining your health with specialty medications is expensive. That's why the Center of Excellence offers financial assistance specialists who can help you find patient financial assistance programs from manufacturers or charitable organizations that may help pay the cost of your MS medicines. And if you're eligible for an assistance program, our specialists can also help you complete the application paperwork.
Contact us to learn more
CenterWell Specialty Pharmacy Multiple Sclerosis Center of Excellence can provide you with the personalized care you need to manage your complex illness. For a personal phone consultation, call CenterWell Specialty Pharmacy at 1-855-425-3994 (TTY: 711). We're available Monday – Friday, 8 a.m. – 11 p.m., and Saturday, 8 a.m. – 6:30 p.m., Eastern time.