Learn how to pay an outstanding balance online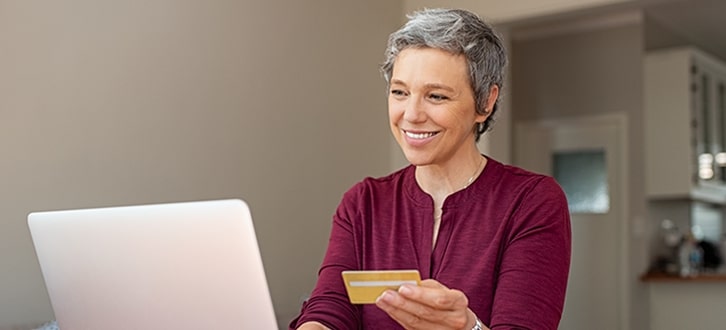 Making sure your CenterWell Pharmacy® account balance is paid and up to date helps you get your medications on time. This is why we've made it easy for you to pay any outstanding balance you may owe online.
To help you better manage your account and payment information, we'll show you how you can pay your CenterWell Pharmacy account balance online in a few easy steps.
Quick and easy account payments
Step 1: Sign in to your CenterWell Pharmacy account with your MyHumana username and password.
Step 2: After signing in, you'll see your account to-do list. Here, you can view your outstanding balance. Select "Pay my balance" to go to the next page and make a payment.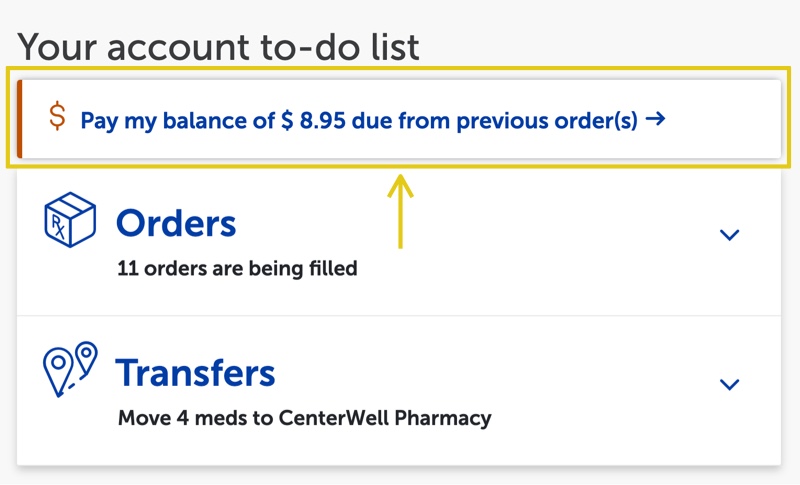 Step 3: On the "Outstanding balance due" page, you can find the amount due from previous orders you've made. Enter the amount you'd like to pay and select your payment method. When you're ready, select the "Make Payment" button and you're good to go.
To update your payment method for an outstanding order, select the "Edit" text with the pencil icon next to it, enter your new card information, and save your changes to complete your payment. Please note: it may take up to 24 hours for your payment to be reflected on your CenterWell Pharmacy account.
We're here to help
It's as easy as 1-2-3 to safely and securely pay your outstanding CenterWell Pharmacy account balance online. But if you need extra support, please give us a call at 800-379-0092 (TTY: 711), Monday – Friday, 8 a.m. – 11 p.m., and Saturday, 8 a.m. – 6:30 p.m., Eastern time, and we'll be happy to walk you through online account payments.