CenterWell Specialty Pharmacy provides award-winning care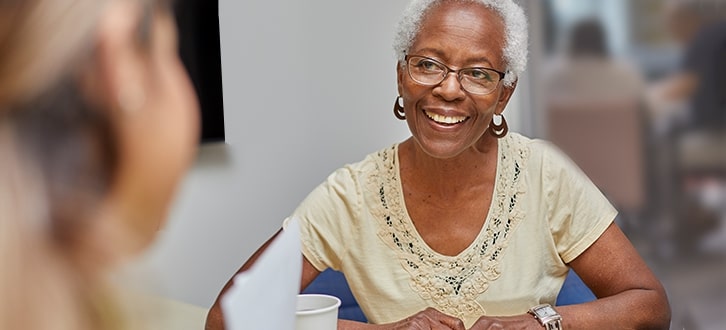 Thank you for putting your trust in us—it's an honor and privilege to receive this Patient Choice Award for the third year in a row! We appreciate you choosing CenterWell Specialty Pharmacy® for your specialty medicine needs.
We're pleased to announce our specialty pharmacy won the Managed Market Insight & Technology (MMIT) 2020 Patient Choice Award* for the third time! CenterWell Specialty Pharmacy received this award for best-in-class customer satisfaction and overall customer care.
The Specialty Pharmacy Patient Choice Award (Pharmacy Benefits Manager/Payer category) recognizes best-in-class customer satisfaction and overall customer care by a specialty pharmacy in the country.* This award represents the highest quality in customer services and optimal patient care by a specialty pharmacy. To break it down, in 2019 MMIT surveyed 4,000 patients per quarter who suffer from a variety of disease states treated with specialty pharmaceuticals. When patients were asked how likely they were to refer a friend or family member to CenterWell Specialty Pharmacy, we were the top choice for a payer-owned specialty pharmacy.
As Humana's cost-sharing pharmacy for specialty medications under most plans (and in network for most major Medicare plans), CenterWell Specialty Pharmacy treats a variety of conditions—from cancer to HIV—and provides access to hard-to-find, limited-distribution drugs. See a list of specialized therapies.
Our commitment to care
At CenterWell Specialty Pharmacy (a part of CenterWell Pharmacy), your well-being is our top priority.
Did you know we provide more than just prescriptions to members? As a specialty pharmacy, we also offer a wide range of support services to assist your therapy based on your unique medical needs.
Additional benefits include:
You may be processing a lot of information and experiencing changes in your daily routine as you navigate through your treatment. We're here to support you. Throughout your journey, you'll have your own dedicated team of expert clinical nurses, pharmacists and specialists to help you manage your treatment and costs of therapy. You'll also have 24/7 access to a support network of pharmacists, so you're always only a phone call away from getting your questions answered.
Get started
Call us at 800-486-2668 (TTY: 711). We're available Monday – Friday, 8 a.m. – 11 p.m., and Saturday, 8 a.m. – 6:30 p.m., Eastern time.
CenterWell Specialty Pharmacy prioritizes you
See how CenterWell Specialty Pharmacy provides hands-on support and puts you first.