Meet Kimberly! A CenterWell Specialty Pharmacy pharmacist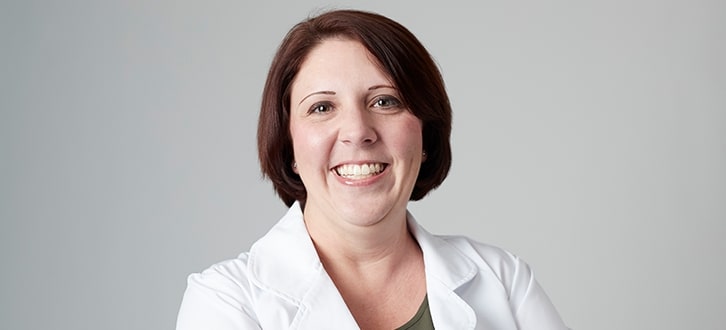 Kimberly is a clinical programs staff Rx clinical programs pharmacist with CenterWell Specialty Pharmacy® and has worked at Humana for 7 years. In that role, she sees herself as a coach working to empower all her team members—and help her patients achieve their best health.
In pursuit of that goal, Kimberly goes above and beyond for her patients every day. She helps coordinate care, reduce medication gaps and optimize therapy regimens. She is also a resource for questions about everything from the cost of medicines to quality of life. Helping patients overcome the loneliness and insecurities that often accompany long-term treatments is one of the most important parts of her job.
And she doesn't stop there. Kimberly also works closely with her patients' doctors to educate them on newly available therapies and inform them of any issues patients are having with certain treatment approaches.
At the end of the day, it's the positive feedback from her patients that makes all her efforts worth it. "The biggest reward I get from my job is hearing from a member that their symptoms have been reduced and that their quality of life has increased," she said. "Since my work is very holistic, it gives me a great sense of fulfillment to know that I have helped patients to achieve a healthier level."