Meet Aldwin! A CenterWell Specialty Pharmacy pharmacist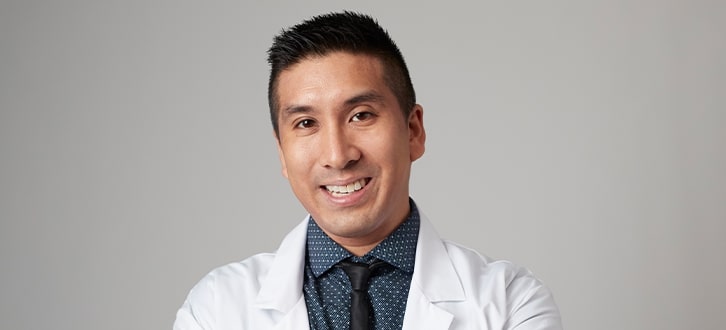 Aldwin is a pharmacist on the Clinical Services Escalations and Resolutions Team at CenterWell Pharmacy®. He has worked at Humana for 4 years. In this role, he does more than just address patient concerns—he educates patients to help them make better decisions about their health.
Aldwin chose a career in healthcare because it allowed him to combine his 2 greatest passions: helping people and teaching. As a pharmacist at CenterWell Pharmacy, his job is 2-fold. He assists his patients when they are having issues with their medications. He also works to educate them about their bodies so they can make healthier choices—and avoid recurring issues—going forward.
But before Aldwin can educate, he first has to listen. A big part of his day-to-day work involves listening to problems or concerns that his patients are experiencing with Humana. He helps them better understand why their problem occurred, as well as how to avoid it in the future.
"I find that very often there is a misconception of what 'should happen' vs 'what actually happens'," Aldwin says. "This difference in expectation versus reality can cause quite a bit of frustration. In these situations, it is imperative to have a running discussion with our patients to help alleviate their current concerns and prevent future frustration. I facilitate this discussion, as well as finding an ultimate resolution for my patients."
For Aldwin, this discussion is the most rewarding part of the job. He never wants his responses to his patients' concerns to feel "robotic." Opening the lines of communication and having a conversation with his patients allows them to find solutions together.
And that is Aldwin's ultimate goal: to be a good partner in health to the patients he serves.
"This personal connection I believe puts the 'human' in Humana and is by far the most rewarding part of my job," Aldwin says.