Never miss a refill with text message reminders
Taking your medications as prescribed by your healthcare provider helps you maintain your best health. But sometimes life gets busy and you may forget to refill your medications on time. If you want a little extra support to stay on track with your medications, signing up for text alerts may be right for you.
To help you get started, we'll show you how easy it is to sign up for text message alerts at CenterWell Pharmacy®. Note that our text message alerts are not available in Spanish.
How to sign up for text alerts
Step 1: Sign in to your account with your CenterWell Pharmacy username and password. You can do this by selecting the "Sign in" button next to the lock at the top right of our homepage.
Step 2: Once you've signed in, select the "Account" tab at the top right of your screen, and select "Communication preferences" from the drop-down menu.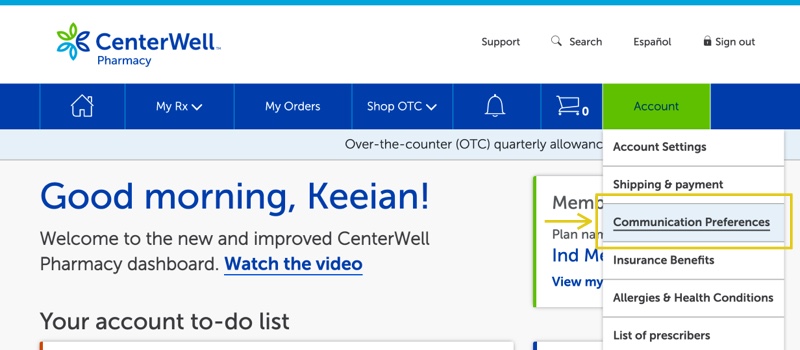 Step 3: On the communication preferences page, find "Enable text alerts" and select the "Yes" box.
Step 4: Enter your mobile phone number in the first blank space provided and select the "Submit" button. We'll send you a text message with a unique code to confirm your number. When you receive your code, enter it in the second blank space provided and select the "Confirm" button.
Step 5: Next, tell us what you'd like to receive text alerts for by selecting the blank phone box on your screen. You have the option to set up text alerts for refill reminders, order updates, order delays and important information about your prescriptions. After completing this step, you've successfully signed up for text alerts from CenterWell Pharmacy.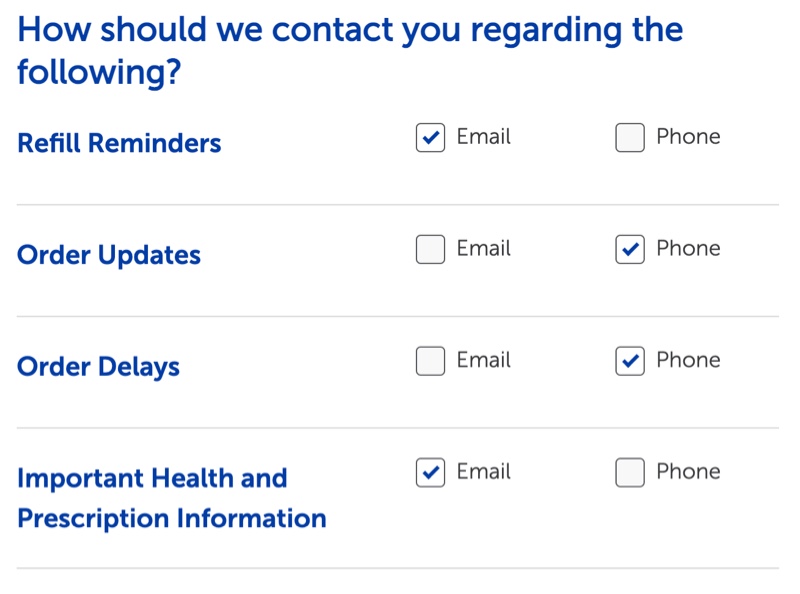 Make it easy with text alerts
When you set up text alerts, you'll always know when it's time for a refill and when your order has shipped. Say goodbye to forgetting to refill your prescriptions, and say hello to an easier pharmacy experience with CenterWell Pharmacy.