Take advantage of automatic refills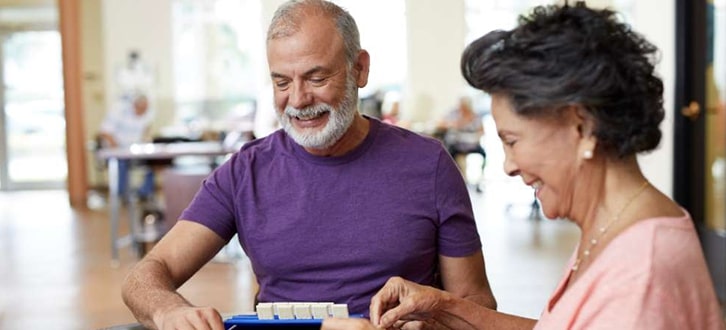 We know you depend on your prescriptions to help maintain good health. With automatic refills, you can have peace of mind that you'll always have your prescriptions when you need them. Auto refills make it easier to stay on top of your prescriptions and still have time to do the things you love.
CenterWell Pharmacy® can help you sign up for automatic refills.
Want to learn more? Watch the video →
How auto refills work
Once you sign up for auto refills, we take care of the refill process for you. We'll ship your medicine directly to you with free standard shipping to help you stay on track with your care.
Be sure to check your email to view your refill's progress, so you'll know when it's coming.
How to sign up for auto refills
Follow these quick and easy steps to get started with auto refills:
To start, sign in to your account on CenterWellPharmacy.com. Once you're signed in, you'll be directed to the homepage. In the menu, select "My Rx" and then "Manage automatic refills."
Next, select the prescription you'd like to sign up for an auto refill, and you'll be taken to the prescription details page. From there, you can toggle auto refill on.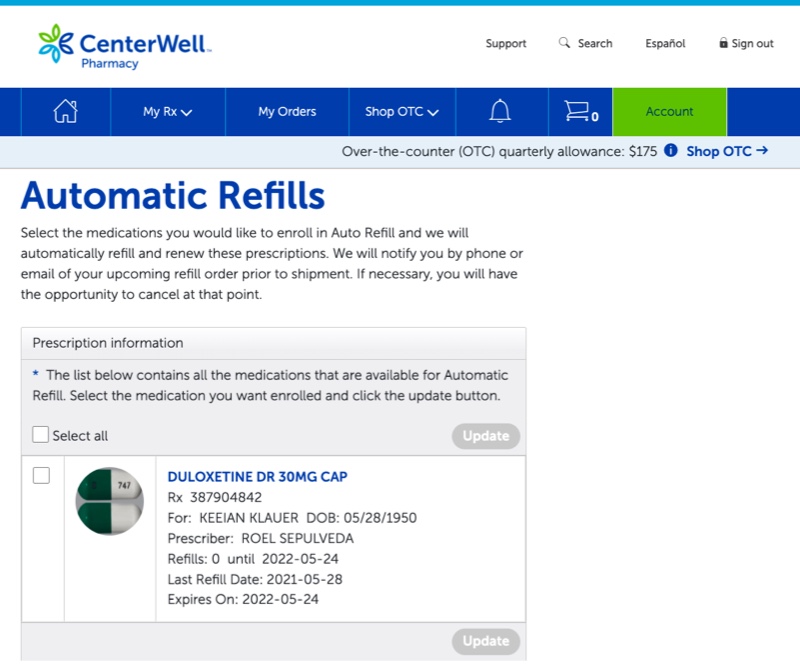 A pop-up will appear asking you to enter the best email address for order updates. If another CenterWell Pharmacy account already uses your email, you will have to enter a different email.
If you don't see the email form field, you might need to scroll down to the bottom of the modal.
Once you confirm your email, select "Enroll in auto refill," and you're all set.
To automatically refill your prescriptions, you need to have a credit card on file. To do that, go to the Shipping & Billing section under My Account. There, you can add a credit card to your account. Be sure to select "Charge this card for future orders" so we know which credit card to use for your auto refills.
How to manage your auto refills
If you'd like to remove a prescription from automatic refills, go to the prescription details page and turn off auto refills. The auto refill will be canceled in our system, and you can decide when you want to order your next refill.
DIN: Y0040_GHHLGP6EN_C 12/21