Specialty medicine explained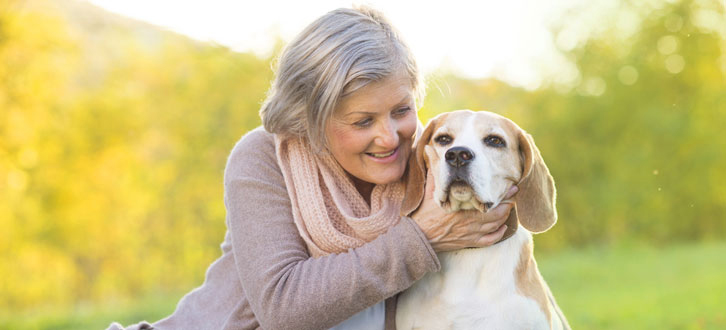 If you need medicine to treat a complex or rare condition, such as cancer, HIV or rheumatoid arthritis, you may be prescribed a specialty medicine. Specialty medicines are different from the medicines you get at a traditional pharmacy because they're in a class of drugs that treats conditions that are more complex and require special handling. Specialty medicine can come in the form of a pill, an injection that you self-administer or by infusion at your home or in a hospital.
Specialty pharmacy
If you're diagnosed with a condition that requires a specialty medicine, your doctor will educate you on the requirements of getting a specialty medicine from a specialty pharmacy, like CenterWell Specialty Pharmacy®. Specialty pharmacies focus on comprehensive and personalized care for specific conditions that require more expertise in understanding your unique needs than what traditional pharmacies might offer.
Therapies CenterWell Specialty Pharmacy supports
Here are some of the conditions CenterWell Specialty Pharmacy supports:
HIV/AIDS
Cancer
Multiple sclerosis
Rheumatoid arthritis
Hemophilia
Psoriasis
Crohn's disease
Colitis
Immune deficiencies
Hepatitis C
Financial assistance
Specialty medicines are often high-cost therapies and some patients struggle to cover the cost. Thankfully, there are financial assistance programs offered by nonprofit foundations, charitable organizations and drug manufacturers that help cover the cost of the drugs to those in need. CenterWell Specialty Pharmacy can research these programs for you and help you fill out program applications. In 2018, CenterWell Specialty Pharmacy helped patients find more than $120.2 million in financial assistance funds.*
Find out more about how CenterWell Specialty Pharmacy can help you find financial aid for specialty medicine.
Care and support
CenterWell Specialty Pharmacy understands that receiving a diagnosis can be an emotional time, and provides the personalized guidance needed to help navigate your treatment. Pharmacists are available 24/7 to help answer any questions and walk you through every step of your treatment. This includes what to expect from your therapy, how to take your medicine, and how to store and dispose of your medicine. We work with your insurance company to manage any prior approvals and to assess coverage. We work closely with your doctors to monitor the effects of the drug and recommend alternatives if needed.
With CenterWell Specialty Pharmacy, you can be sure your well-being is our number 1 priority. We have a dedicated team of financial support specialists, home infusion nurses and clinical care experts to help you.
Convenient mail delivery
CenterWell Specialty Pharmacy offers the support you need with the added convenience of mail delivery. In fact, patients who use CenterWell Specialty Pharmacy for their specialty medicine are more likely to stay on track,** thanks to personalized support and the ease and convenience of receiving medicine at home, at work or at your doctor's office. And you can stop worrying about refills. Before your refill date, we'll contact you to schedule your next shipment of medicine. This helps ensure that you always have your medicine on time so you can easily keep up with your dosing schedule.
How to get started
If you've been prescribed a specialty medicine, call CenterWell Specialty Pharmacy at 800-486-2668 (TTY: 711), Monday through Friday, 8 a.m. to 11 p.m., or Saturday, 8 a.m. to 6:30 p.m., Eastern time.
You can also order your specialty medicine online by signing in to your CenterWell Pharmacy® account and starting a new prescription.
*The 2018 financial assistance amount was determined by the total amount billed to and paid by manufacturer and charitable financial assistance programs for CenterWell Specialty Pharmacy patients. Financial assistance is based on eligibility needs.
**Data is based on Humana member claims of the top 5 specialty pharmacies used by Humana members.
This material is provided for informational use only and should not be construed as medical advice or used in place of consulting a licensed medical professional. You should consult with your doctor to determine what is right for you.