Frequently asked questions about COVID-19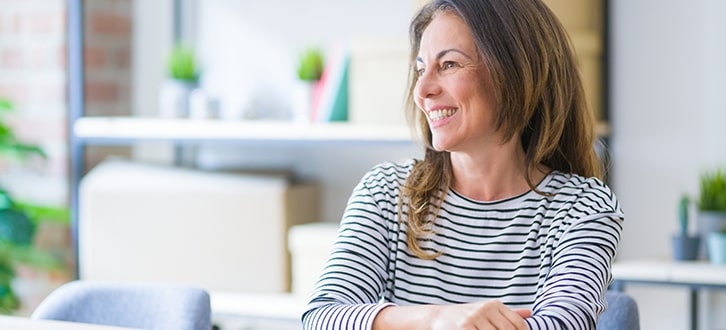 Q: How can I get my medicines?
A: If you want to stay at home to avoid the risk of going out into crowds, getting your prescriptions shipped right to your door through mail order, is a safe and convenient alternative.
Q: What if I need to speak with a pharmacist?
A: If you need to speak with a pharmacist, CenterWell Pharmacy®, Humana's mail order pharmacy, has over 500 pharmacists available by phone to answer your questions in the comfort of your home.
Q: Why I am experiencing a longer than normal wait time when I call CenterWell Pharmacy?
A: Many people are staying at home and are having their prescriptions delivered right to their door via CenterWell Pharmacy. We apologize if you experience a slight delay when you call our pharmacy number. Please know that we are here for you and every call will be answered. If you prefer not to wait, you can always go to CenterWellPharmacy.com or use our CenterWell Pharmacy app.
• Refill your prescriptions
• Start a new prescription
• Transfer existing prescriptions to CenterWell Pharmacy
• Check your order status
• Make a payment
Q: How is CenterWell Pharmacy taking steps to ensure safety during this time of uncertainty and disruption to our normal lifestyle?
A: To limit unnecessary human handling of your prescription, CenterWell Pharmacy:
• Uses a state-of-the-art automated dispensing process that provides an extra level of accuracy and safety for your medicines.
• Thoroughly cleans medication dispensers that place your pills in bottles. Then our pharmacists double check your prescription for accuracy before it is shipped.
• We continue to have in place the highest level of safety and cleanliness demanded of the pharmacy industry. We have taken additional steps to ensure the health and safety of our associates working in our pharmacies. These include splitting our shifts so fewer people are working at the same time, creating separate break areas, and ensuring all associates are protected with gloves and masks.
Q: Is it safe to receive my medicine through the mail from CenterWell Pharmacy?
A: Yes, all medications dispensed by CenterWell Pharmacy are of high quality, are approved by the Federal Drug Administration, and are securely shipped in tamper-resistant packaging.
Q: I'm concerned about shortages. Will CenterWell Pharmacy have my medication and be able to fill and ship my medication to me?
A: The Food and Drug Administration, is closely monitoring supply chains and asking all manufacturers to report any disruptions. To ensure we always have a sufficient inventory of most commonly prescribed medications when needed and to avoid shortages, we have increased our inventory on hand and are regularly monitoring our suppliers so we can increase our inventory when needed.
Q: Will my prescription from CenterWell Pharmacy be delayed?
A: We have received some customer calls expressing concern about the potential for delays with pharmacy deliveries. We want you to know that we are in direct contact with UPS and the U.S. Postal Service. At this point, they have confirmed that they have no current issues maintaining operations and that healthcare operations, like CenterWell Pharmacy, will continue to be prioritized. So, you can expect that your medications will continue to be delivered to you safely and securely. You can always go to CenterWellPharmacy.com or use our CenterWell Pharmacy app to place your refill order, check your order status or make a payment.
Q: Can I order over-the-counter (OTC) medications from CenterWell Pharmacy?
A: Are you a Medicare member with a medical and prescription drug (MAPD) plan that includes an allowance for over-the-counter items?
If yes - Sign-in to your CenterWell Pharmacy account. Select "Over-the-Counter (OTC) Items" under Shop OTC and Supplies to see a list of products.
If unsure - For more information on your plan's benefits, check your evidence of coverage or your annual change notification. Just sign in to MyHumana and go to "Documents & Forms" at the bottom of the page. Sign in at Humana.com.
Q: What if I need CenterWell Pharmacy to send my medicine to a different location?
A: If you're not at your permanent address and still need to get your medicines, CenterWell Pharmacy can ship it to the location you choose. Let CenterWell Pharmacy know by updating your shipping address. When you sign in to your CenterWell Pharmacy account, select Shipping and Billing. From there, you can update your home address and/or shipping address to the one where you are currently receiving mail. Your home address is your permanent residence, while your shipping address may be another location where you live for part of the year. You should only list a shipping address only if you need medicine shipped to a different location that is not also your home address.
Q: Where can CenterWell Pharmacy ship medications to?
A: CenterWell Pharmacy can ship medications to all 50 states in the U.S. as well as U.S. territories, such as Puerto Rico and the U.S. Virgin Islands. If you relocate to warmer climates in the winter, you can still have CenterWell Pharmacy ship your medicine straight to your door.
To contact CenterWell Pharmacy, call 800-379-0092 (TTY: 711) Monday - Friday, 8 a.m. - 11 p.m., Saturday, 8 a.m. - 6:30 p.m. Eastern time. Or go online to CenterWellPharmacy.com.
For COVID-19 Updates
The Centers for Disease Control & Prevention (CDC) is your best source of information as the COVID-19 situation evolves. We encourage you to visit their website at www.cdc.gov regularly for the most accurate and up-to-date news.