Get started with CenterWell Pharmacy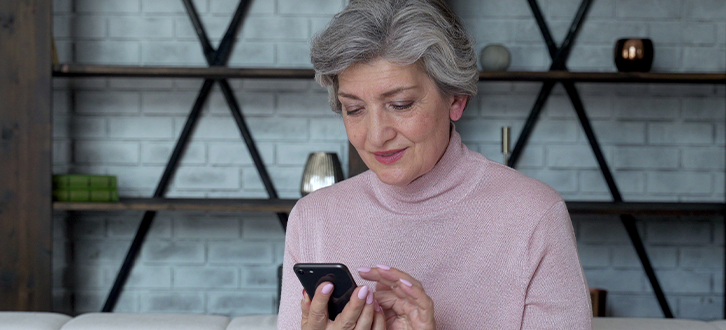 Welcome to CenterWell Pharmacy®! Our goal is to make sure your pharmacy experience is convenient, easy and meets your care needs.
As a new customer, we know you may have some questions about what you can do online with CenterWell Pharmacy, so we're here to help you get started.
Sign in today
To sign in to your CenterWell Pharmacy account, you'll need to activate your Humana profile. This allows you access to Go365®, MyHumana and CenterWellPharmacy.com.
It's quick and easy to activate your profile—just follow these 3 steps: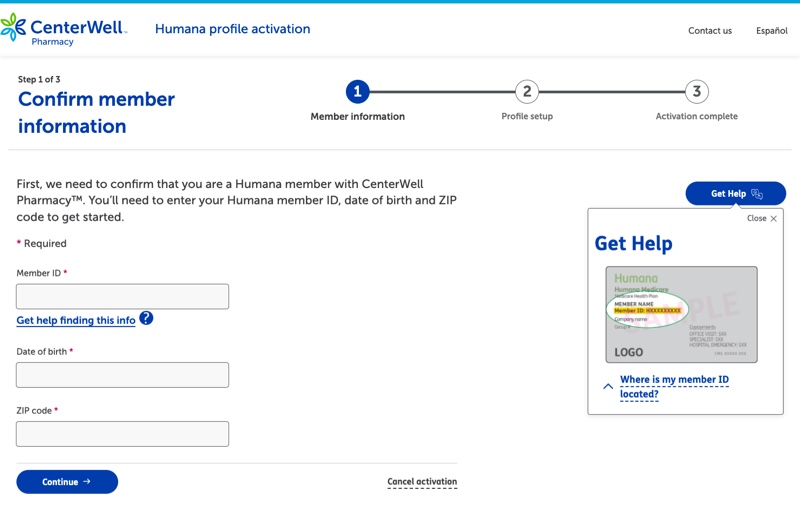 1. Enter your member ID number, date of birth and ZIP code.
2. Set up your profile and complete activation.
3. Use your username and password to sign in to your CenterWell Pharmacy account.
If you've already activated your Humana profile by signing in to another Humana site such as Go365 or MyHumana, you can use the same username and password to sign in to your account.
Set your communication preferences
Set your communication preferences so we know how and when to contact you about your prescriptions. You can also sign up for refill reminders, order status alerts and important health and prescription information when setting your preferences.
Transfer or start a new prescription
Filling a new or existing prescription with CenterWell Pharmacy is safe and easy with your online account. If you have prescriptions at another pharmacy and need to transfer them to us, you can use your online account or the mobile app to complete your transfer.
Refill a prescription
Refilling online is the easiest way to get your medication. There are multiple ways you can refill your prescriptions at CenterWell Pharmacy. Pick the right way to refill for you.
Get started with the mobile app
The CenterWell Pharmacy mobile app is a great way to manage your prescriptions and more while on the go. Once you've set up your account online, be sure to download our mobile app. Your login credentials for your CenterWell Pharmacy online account and the mobile app are the same. Note that our mobile app is not available in Spanish.
We're here to help you
Thank you for choosing CenterWell Pharmacy! We know you may still have questions as a new customer, so take a few minutes to review our frequently asked questions (FAQ) page.